Glenn Beck is Transforming a Texas Mega Church into the New GBTV Studios
Glenn Beck is going religious but not in the way you might suspect, the GBTV owner is eyeing a Dallas/Southlake mega-church as the site for his newly launched online network. The Gateway Church recently moved to a new larger facility and now the Southlake Journal says Beck has been eyeing their old 60,774 square-foot building for his show, a building that provides an auditorium with seating for 1,700 people.

Southlake is a city in northeast Tarrant and southeast Denton Counties, Texas. A suburb of Fort Worth and Dallas, Southlake is known for exemplary public schools, Southlake Town Square, and Carroll High School's 7-time State Champion football team.

Beck's spokesman Josh Raffel tells TVNewser, "Mercury Radio Arts is exploring its options for office and studio space in the area and this is part of that process."

On his radio program over the summer, Beck talked about Southlake, saying, "I have to tell you, I love the people there. I just love the people there."


Beck moved to the Dallas area over the summer after parting ways with Fox News. He launched GBTV on Sept. 12. His new place, even though he;s renting, is amazing! At $20k a month, that's right $20,000.00 a month, Beck and his family will not be missing the crowded, run down, dangerous streets of NYC. Beck and his family will be living in the Robin Leech style lap of luxury that would cause anyone down at Occupy Wall Street to riot!

I'll even admit, that while I don't want his home and I am truly happy for his success, I had a deep moment of ENVY when it became clear to me that two months of his rent would buy my house! Glenn has been giving out a lot of Charity as of late, maybe he will think of me someday. You think? lol! I'm happy to report the moment was fleeting. I am very happy for Glenn and his beautiful family and I hope they have a great time in their new home.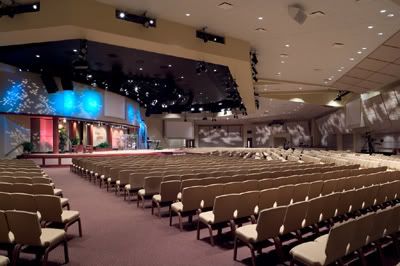 Beck's plans to convert the former Gateway Church into his media headquarters will go before the City Council for a final vote Nov. 15. Mercury Radio Arts, Beck's media company, wants to expand the second floor of the former mega-church by 21,000 square feet, something that wasn't part of the original zoning change submitted last month. Mayor Pro Tem Pamela Muller said they have to treat Beck's request for a zoning change the same as any other that comes to Southlake.

"We don't want to have the appearance that we're giving special treatment because of a potential star," Muller said.
Tags: Glenn Beck, Glen Beck, Beck, family, glenn beck moves, Southlake, Gateway Church, former Gateway Church, Texas, Dallas, GBTV, online network, glenn beck home, Mega Church, MegaChurch, Church, the blaze, rental, zoning, zoning permits, vote, voting, permit, permits, build, fox, fox news, news, end times, Jesus, GOD, Mormon, Christian, Christianity, Jewish, Israel, last days, pray, prayer, 828, enlightenment, education, empowerment, entrepreneurship, apocalypse, prepare, Restoring Courage, Restoring Honor, hope, charity, faith