Mr. Peppy's Link LoVe Posts for this Thursday is Fry-Day
(Thursday September 8th, 2011 Issue)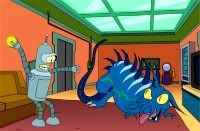 It's almost the weekend and that means it can be really easy to "Fry" what is left of your brain cells! That is why, with a little help from my Futurama friend Mr. Peppy, we have scoured the web to bring you some Links that we LoVe and we know you will too! Fry did say that, "Mr. Peppy's a lover, not a fighter — like Dwayne 'The Rock' 'The Tooth Fairy' Johnson!" so you know he must have plenty of the good stuff to spread around!
Listia - Listia is a new kind of online auction site where you bid on other people's stuff using credits instead of real money. They make it easy for you to give away stuff that you don't need any more and get stuff you want in return for free. If you enjoy giving and getting items for FREE, then you'll love Listia! This is a great way to clean out your basement, garage, storage closet, or attic. I will tell you that if you post items and agree to pick up the shipping costs you will get more bids.

Lunatic Pope Press (LPP)- For new and amateur writers this offer is a dream come true! LPP will help guide you through the steps it takes to self-publish a book with content you most likely already have on hand, like your blogs! Why not let LPP, who's been around the block, help you make a little extra money with that content by showing you how to create a really cool, permanent income source, as well as mad bragging rights? LPP will worry about the formatting, the design, and making your book look great but best of all they ask almost nothing in return! LPP will do all the hard work for you and all they want is permission to put a logo on the back of the book with a website link so others can find, and benefit from using, LPP. You keep all the rights and all the royalties, and have absolute editorial control. Let Lunatic Pope Press (LPP) know what your vision is and they will use your original content, be it; photos, poems, stories, recopies, manifestos, or whatever and they will get the job done! LPP believes firmly in the freedom of speech, and will not ask you to change anything about your work. [Confessions of a Lunatic Pope]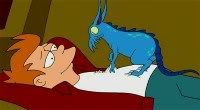 Tomoson - Tomoson was created because there needed to be a better way of managing product promotions with bloggers. The process was always so long, manual, and time consuming. Tomoson is the fast and efficient way to communicate with all your promotional bloggers or find new ones to review products. If you have a product that needs exposure, or if you are a blogger looking to try products for FREE and then share your opinion about those products you've gotta check out Tomoson! I write for Tomoson and as you see the DJ6ual: An Irish Girl's Blog is constantly giving away really cool FREE Stuff! It is easy to use and easy to work with so if you have a Blog this site is a must!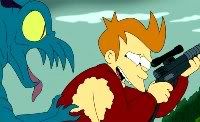 Cheaper Than Dirt!- The best priced Armory on the net! CheaperThanDirt.com sells EVERYTHING you can imagine, from; Ammunition, Gun Gear, Shooting Supplies, and even Discounted Weapons Accessories. I doubt you will find a better price out there, so go ahead and try, and then Get Your Gear at the Best Instead of Wasting Time with the Rest!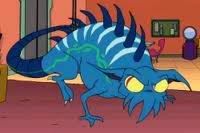 Can You Avoid Multiple Sclerosis with Sunlight- There is a fresh study that demonstrates people who let themselves get some exposure to direct natural light aren't as prone to come down with MS as folks that take steps to minimize sunlight contact on skin. The study was initially conducted to find out how Vitamin D affects the progression of Multiple Sclerosis. Eventually it started to be apparent, however, that it was the Vitamin D our bodies produce as a response to exposure to the sun's rays that seems to be at the root of the issue.
What Does Venous Multiple Sclerosis (MS) Mean?- The hypothesis behind venous multiple sclerosis is that the veins in the body, particularly the ones providing blood flow from the brain to the heart and back, are narrowed and sometimes even completely blocked. Other veins that could be affected include the spinal cord veins and jugular veins. This has been found in many different patients with multiple sclerosis, meaning it can be a condition or symptom of the disease.
Music Therapy: Drumming Away Multiple Sclerosis- Carolyn Goodridge is a modern artist and abstract painter who has been diagnosed with Multiple Sclerosis (MS) and this is her campaign for health and wellness through natural means, and NOT Through Pharmaceuticals (Big Pharma).
Check Out My Futurama Friend Mr. Peppy
The Vegetarian Bone Vampire's Futurama Episode
Futurama- Season 6, Episode 22 - "Fry am the Egg Man"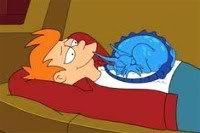 Mr. Peppy is a Bone Vampire, who was Fry's pet for a brief period in 3011. Fry discovered him as a fertile egg at the Local Group Farmer's Market, which he decided to nurse until it hatched. When Mr. Peppy eventually hatched, the crew discovered that it was a bone vampire, an alien known to suck out the bones of creatures, leaving the flesh behind. As it was clear that Mr. Peppy was dangerous and, further, could reproduce asexually, the crew decided it would be best to release the creature back into the wild. On his species' planet of origin, the crew discovers that the bone vampires have been hunted to extinction by the local farmers whose livestock they have almost wiped out. After an unsuccessful attempt to kill Mr. Peppy, the locals realize that due to their current overpopulation of livestock, Mr. Peppy might instead be useful to them and thus his life is spared.
The Futurama App is Here!
Download the new Futurama iPhone Appand you can create your own Head in a Jar.
"So, who's hungry?' – Bender
"I could stuff myself." – Fry
"I'll use that free app that tells you what restaurants you're near." – Leela
"You mean the window?" – Fry
"… yes." – Leela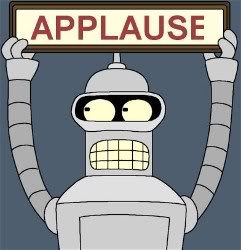 If you absolutely, positively need something delivered in the universe, get somebody else. Otherwise, call the crew of the Planet Express. It's owned and operated by the batty Professor Hubert J. Farnsworth, manned by a motley gang. Just be prepared for detours including mutinies, extraterrestrial encounters and invaders hell-bent on New New York's destruction. Don't forget that Every Thursday is Fry-Day on Comedy Central! An all-new Futuramaairs Thursday at 10pm / 9c.
Tags: Futurama, Link Love List, Mr. Peppy, Mister Peppy, Fry-Day, Blogs, Blogging, Ammunition, Gun Gear, Shooting Supplies, Discounted Weapons Accessories, Music Therapy, Carolyn Goodridge, Multiple Sclerosis, Multiple Sclerosis MS, Venous Multiple Sclerosis, Multiple Sclerosis Sunlight, Multiple Sclerosis Vitamin D, Multiple Sclerosis Sun Exposure, Free, Free Stuff, Free Stuff for Blogging, Free Blog Stuff, Tomoson, Self Publish, Self Publishing, Publish Your Book, Publish Your Book Free, Self Publishing Help, Self Publishing Guide, Lunatic Pope Press, LPP, Listia, Auctions, Online Auction, Make Money, Freebies, Health, Home, Living, Book, Family, Publishing, Guns, Multiple Sclerosis, Make Money Online