Zack Martini May Have Lost with Governor Chris Christie's Advice, but Xander Harris Won!
(The Sixth-Grader Who Asked Christie for Campaign Advice Loses His Class Election, but Helps a Fifth-Grade Student Win Student Council Seat!)
Governor Chris Christie supporters everywhere felt their hearts sink when it was announced that Zack Martini, the brave 11-year-old 6th grader from Springfield, New Jersey had lost his bid for student council. A while back at a town hall in Union Township, New Jersey Martini had asked Christie for some guidance, like any smart politician should, and after that it seemed to many that Martini was a shoe-in, but the students at Florence Gaudineer Middle School felt differently. Despite the loss, this won't be the last politics will hear of Zack Martini and that also isn't where the story ends.

When Martini asked Christie for advice on running for student council it was doubtful that he realized it would become a news and internet viral sensation. I cannot remember the last time such a localized a small election garnered so much attention! Regardless, kids around America heard Christie answer Martini's question and at least one of them was successful, at least in part, due to Christie's wise words.

Governor Chris Christie Four Points of Powerful Advice:

1) Get a group of friends to tell other people they're supporting you.
2) Ask people for their vote. Don't tell them to vote for you. "That's powerful when you do that."
3) Have colorful posters. If the rules don't allow that, Christie said, "hang them up until they tell you to take them down."
4) Don't make promises you can't keep. "If you do, they won't be voting for you in seventh grade."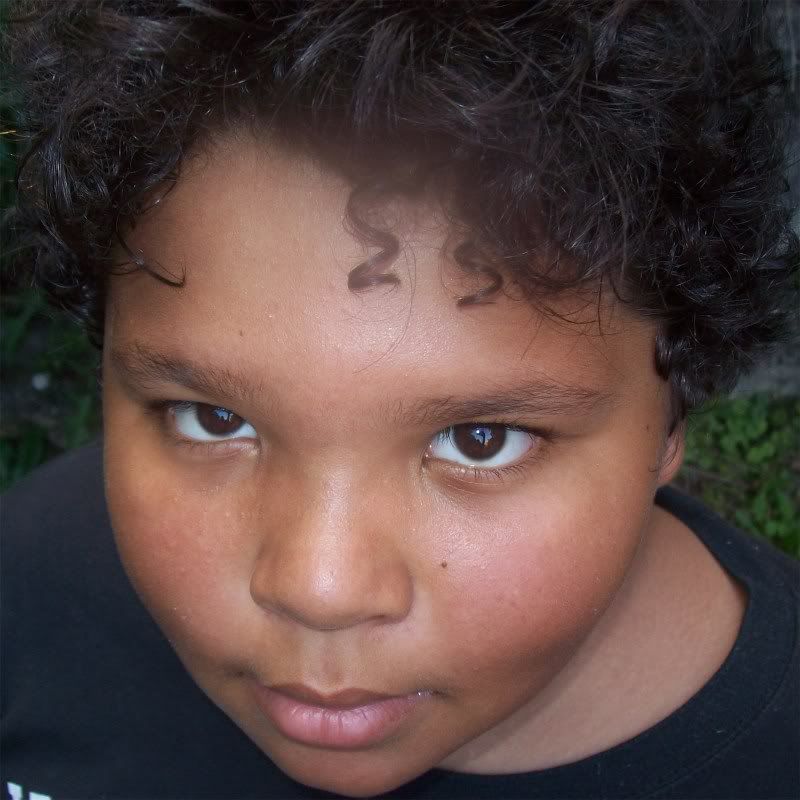 Xander Harris is a very active student and loves all types of activities, especially politics. Fifth grade being his last year at his Pittsburgh Public School he had already made the decision to make it memorable. Only fifth graders are permitted to run for student council at his school and Harris wasn't about to let a chance like this pass him by. Already active in many social activities, such as; drama, chess club, boy scouts, various sports, band, art, and more Harris still manages to make time for family, faith, and community. Harris has even been featured in a local paper for his achievements in the Reach for the Stars Reading Challenge, he was on the winning chess club team last year, he has participated in the PTA Reflections Education in the Arts program with entries in both painting and photography, he was chosen to be awarded the Pittsburgh CLO summer scholarship because of his outstanding achievements in his schools drama class and performances, Harris has excelled at playing the clarinet becoming a valuable member of his school band, and outside of school he has used his free time to pass out political minded flyers for causes he supports even entering the Obama Socialism poster contest run by infowars where he placed fourth among thousands of entries.

It doesn't seem that a kid like Xander Harris really needs advise from anyone, but he really listened to what Governor Chris Christie had to say. First he gathered up his friends and asked them for their vote. When he felt their votes were secured he then asked if they would be willing to assist him in getting others excited about voting for him as well. He was only allowed to make one poster, so he asked his Aunt, a professional artist and jewelry designer, to help him outline big block letters that could be seen at a far distance. He then spent the day with her coloring that poster brilliant bright colors just as Christie had suggested. Harris also added a picture of himself to his poster so people would know who he was and then turned to his Mom's rhyme dictionary to find something that sounded like his name to make a catchy phrase for both his poster and his speech. Harris gave a commanding a memorable speech. He made no unreasonable promises and assured the students he was there to serve them. At the end he both wished his opponents good luck and asked the students for their votes.

So after doing all four things that Governor Chris Christie suggested: enlisting supporters, asking for votes, making a colorful poster, and not making any unreasonable promises Xander Harris was able to become an official member of his schools student council!

Congratulations Xander, you deserve it!
Tags: politics, u.s. politics, us politics, news, chris christie, new jersey, springfield, student, zeke martini, ed martini, florence gaudineer middle school, history, historical, middle school, school, campaign, campaigning, politician, carrick, brentwood, advice, pittsburgh, pgh, student council, class election, elections, vampire, vampires, vamp, vamps, buffy the vampire slayer, vampire slayer, xander harris, xander, harris, lucien, vachon, xander l. harris, xander lucien harris, xander vachon harris, xander lucien vachon harris, btvs, buffy, promises, keep promises, posters, hang posters, vote, ask for votes, get supporters, supporters, the xander zone, the xander harris zone, if you want a commander vote for xander, commander, vote for xander