Expires: 12/01/2011
Win a FREE Beginning Rhythm Music Program
My life is full of Music. When I was young I was a singer, but I never thought of myself as "Musical" because I was always concentrating on my acting career. Everyone around me when I went to auditions could read music but I couldn't. It all looked like hieroglyphics to me. I had to learn by sound and that, at times, lost me jobs. I always hoped my kids would never have that same issue when, and if, they chose to go into music as a hobby or career.

When my oldest son, Christopher, was born I tried to learn to read music. I would pound out simple nursery rhyme tunes using an Organ or an Accordion at Christopher's bedtime. Still I couldn't quite get the notes right and found myself memorizing number patterns, a type of crib sheet, instead of reading the actual Music to play. I felt defeated, but there was just no way I could afford classes to learn to read the music and it didn't seem as important anymore since at that point I had changed careers.


Christopher grew up and I had another son, Xander, who slowly started making it clear that Music was going to be a HUGE part of his life. It all started one day when he asked if he could play an instrument for school. He choose a Clarinet. It took almost no time at all for him to play like he had been at it for years. If he heard it, he could figure it out on the instrument. I knew right away if he was going to be serious about playing an instrument he was going to have to learn to read music so we made studying the notes a real priority. Music is Xander's passion so he stuck to it, but you could tell he was getting bored learning how to read all the different notes.

Then we discovered Beginning Rhythm! Even though the Beginning Rhythm was originally marketed for small children it became clear that children and adults of all ages could benefit from using the system. The set up and design is easy to use and understand making it simple to get started and fun to keep going.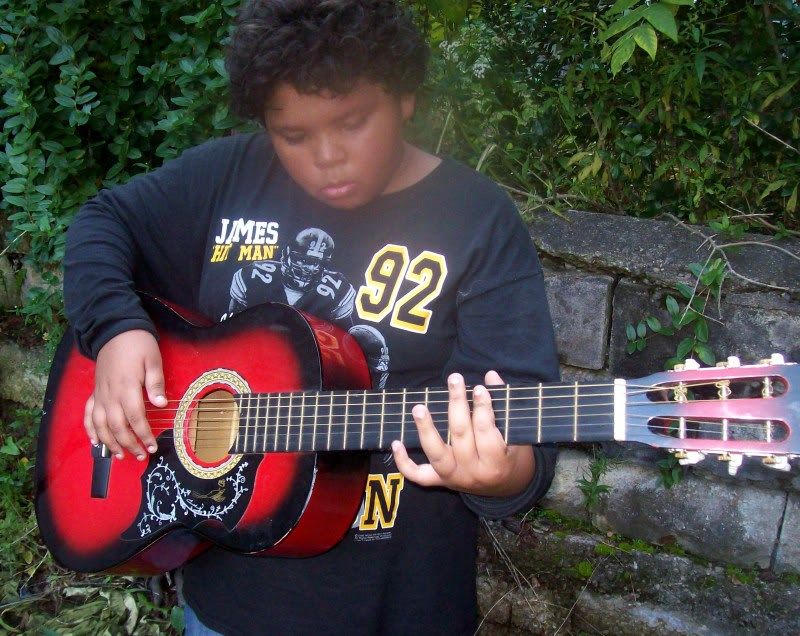 Xander and Christopher used the laminated time signatures, notes, and note combinations to practice a wide variety of songs and rhythm combinations both in their music sheets they found and ones they just imagined. Both kids downloaded the 35-page instructional e-book, "Beginning Rhythm", to their Kindle and that made it easy for them to reference whatever they needed in a flash. I am the one who did all the original print-outs and I laminated them using a home laminater which kept the cost minimal. I bought the laminater used on eBay. If ever a piece gets lost or damaged my oldest son just prints it out again and replaces it, no need to re-purchase anything. It really helps that the printables are separated from the e-book too, it makes them easier to find and print.


Xander's favorite game to play with Beginning Rhythm is Bingo. He likes that he can manipulate the game to play alone or with a group and everytime he plays he seems to learn something new. Xander just had his 12th Birthday Party and the Beginning Rhythm Bingo Game was a BIG HIT at his party with all his friends, and the adults too!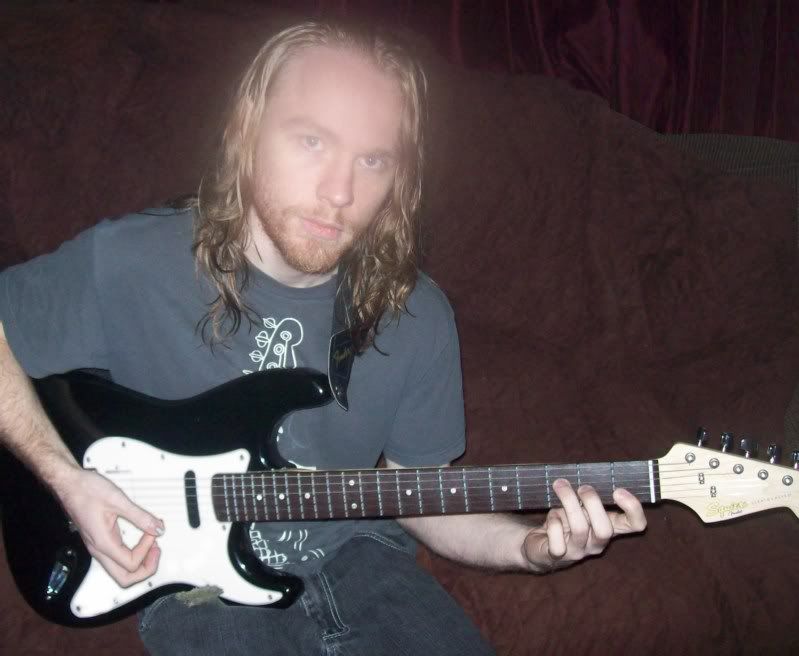 Christopher, on the other hand, has a bigger picture in mind. He has focused more on using the Beginning Rhythm Flashcards in an effort to teach himself to play Guitar. In less than four months he has gone from a boy who never touched a real instrument to an Advanced Guitarist. Thanks to Beginning Rhythm he can read music well enough that he is now considering trying out for a band, and he is already writing his own music.

My adopted daughter and I have been discussing homeschooling my grandson, Gauge. I know one of the things in his curriculum will be Music, Gauge loves Music! Gauge sings, he dances, and he tries to play any and every instrument he gets his hands on. All this and he's only two (2) years old! I have been slowly introducing him to Beginning Rhythm using the Rainbow Castle Matching Game and he is positively enthralled with all the sounds and colors.

All the kids enjoy learning and using the Beginning Rhythm Nursery Rhymes. Not only are they a great place to start, they are a good tool for getting the younger kids to pay attention. These simple and rhythmical tunes allow kids to learn the basics without becoming overwhelmed.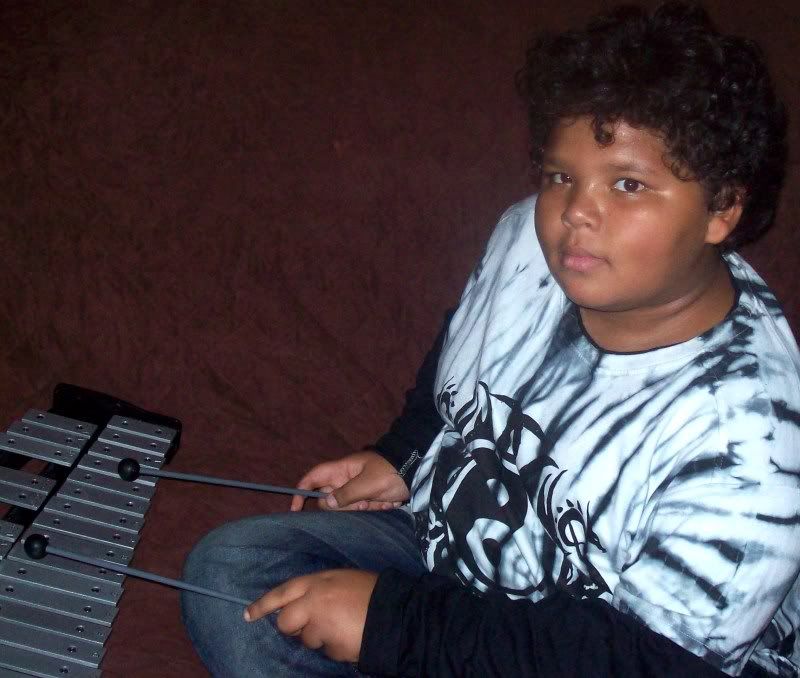 I will admit that Xander has benefited the most from Beginning Rhythm. Xander plays Clarinet, Recorder, Drums, Xylophone, Keyboard, and Guitar. Xander also sings in Choir, Chorus, and in Stage Performances. I would highly recommend Beginning Rhythm to anyone with a child like Xander and/or any homeschooling parent looking to teach Music. I'd also suggest you share Beginning Rhythm with your school's Music Teacher as it is ideal for large and small classes alike.

As a Christmas Gift we would like to give away a FREE Copy of the Beginning Rhythm program to two (2) lucky readers! Please leave a comment below to enter to win and be sure to visit the Beginning Rhythm website to learn more about this incredible and revolutionary new way to Learn Music. Also "Like" Beginning Rhythm on Facebook to keep up on the latest news and products being offered that might interest you.
Win Your FREE GIFT
from DJ6ual and Beginning Rhythm
NOW by Leaving a COMMENT Below!
Remember for Additional Entries you can share THIS CONTEST on Social Networking sites like Reddit, Dealspl.us, Facebook, FreeShiet, MySpace, Ping.fm, 2012Connect, Twitter, Digg, Care2, StumbleUpon, Newsvine, Buzzfeed, Blog Carnival, Bebo, FriendFeed, Blogger, Yigg, Delicious, FeedBurner, YouTube, Google Buzz, TheFreebiesSource, or even add a Backlink in your own Blog or on your Webpage!

Contest Rules:
1. Use a VALID e-mail address.
A. Winners will be contacted by e-mail three times before prize will be awarded to a different contestant.
B. E-Mail will be kept Private and will not be Shared or Sold.
2. NAME Field must be completed, but you do not have to use your real name or screenname. Winners will be contacted Privately by e-mail for mailing instructions.
3. Contest will be OPEN for an undetermined amount of time, unless otherwise noted. You will know the contest is closed when a message is added at the bottom of this page.
4. If you are viewing this contest on a blog other then DJ6ual: An Irish Girl's Blog please go to http://dj6ual.jigsy.com/blog to enter. You can use the "Search" Feature if you are having trouble finding the contest.
5. WEBSITE field can be ANYTHING you want, or you can leave it blank.
6. Winners are chosen at random. People who promote this contest may get additional entries improving their chances of winning. Please include a note about any promotion you might do in your comments below.
7. Contest comments are posted immediately unless a message stating otherwise appears. If you are having trouble posting a comment please clear your cache and refresh the page then try again.
8. There is no limit to how many items you can enter to win or to how many items you can be eligible to win at DJ6ual: An Irish Girl's Blog. Please feel free to enter all the giveaways on the site, new things are added all the time.
9. If the giveaway includes a products Facebook or Twitter page you may be required to "Like" or "Follow" it to be eligible to win. Please do your best to comply with this request if you enter.
10. If comments are not working, please clear your cache and try refreshing the page. Don't give up, without a comment, you cannot win!

Be sure to use the tools in your top right hand corner of this blog to share and promote this contest. Feel free to let us know you shared this contest with others in your comment below to add additional entries and strengthen your chances of winning! Remember for Additional Entries you can share THIS CONTEST on Social Networking sites like Reddit, Dealspl.us, Facebook, FreeShiet, MySpace, Ping.fm, 2012Connect, Twitter, Digg, Care2, StumbleUpon, Newsvine, Buzzfeed, Blog Carnival, Bebo, FriendFeed, Blogger, Yigg, Delicious, FeedBurner, YouTube, Google Buzz, TheFreebiesSource, or even add a Backlink in your own Blog or on your Webpage!
Don't Forget to
LEAVE A COMMENT
Below for Your Chance to
WIN a FREE GIFT!
Tags: Contest, Giveaway, Free Stuff, Freebies, Free, Freebie, Contests, Giveaways, Product Review, Review, music class, music classes, music, musical, Xander, Xander Harris, Buffy, BtVS, Buffy the Vampire Slayer, Vampire Slayer, Shakespeare, Christopher Kit Marlowe, Christopher Kit, Anonymous Movie, Movie Anonymous, instruments, instrument, Clarinet, Recorder, Drums, Xylophone, Keyboard, Guitar. singers, sings, singer, Choir, Chorus, Stage Performances, acting, stage, stage performer, piano, write music, writing music, create music, creating music, sheet music, music music, musical instrument, musical instruments, homeschool, homeschool curriculum, homeschooling, home school, home schooling, gift, unique gift, Christmas gift, learn to read music, read music, reading music, free music, kids music, music for kids, music school, teach music, teaching music
piano and i piano & i free music download download free music free download music free music downloads sheet music music sheet music for music sheet music sheet music music sheet music music music sheet music sheet of music kids games sheetmusic for preschoolers piano music piano sheet sheet music piano sheet music for piano sheet music for the piano music sheet for piano piano sheet music musicians in songs for children to play music sheet music free free sheet music music sites songs kids songs for kids kids songs www your music com software for music music software music school music stores children song music score how to make music make music guitar lessons music sheets music scores make songs music programs the notes on the piano free online music for kids music music kids
I received one or more of the products mentioned above for free using Tomoson.com. Regardless, I only recommend products or services I use personally and believe will be good for my readers.