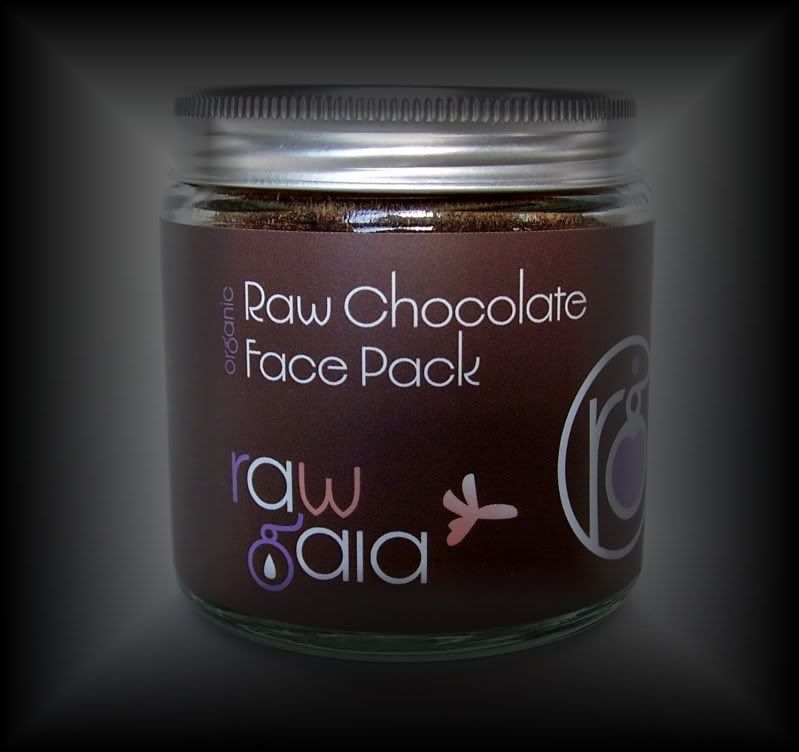 Expires: 10/28/2011
Win Any Moisturiser, Face Pack or Body Butter of Your Choice!
Incredibly Good Skin Can Be Hard To Achieve, Which Is Why Raw Gaia has Come Up With A Range Of 100% Natural, Organic, Vegan, Ethical And Environmentally Friendly Skin Care Products That Allow You To Achieve the Perfectly Good Skin of Your Dreams!
We all want to treat ourselves to the best best skin products available. It can be hard to find skin products that are not only 100% natural, but deliver as good as they promise on the label. Skin products from Raw Gaia will exceed your wildest expectations, they are always 100% natural, and they will help you towards achieving...

- A Natural Glow
- Clear Pores and Acne Free
- Clear Skin with No Oiliness/Greasiness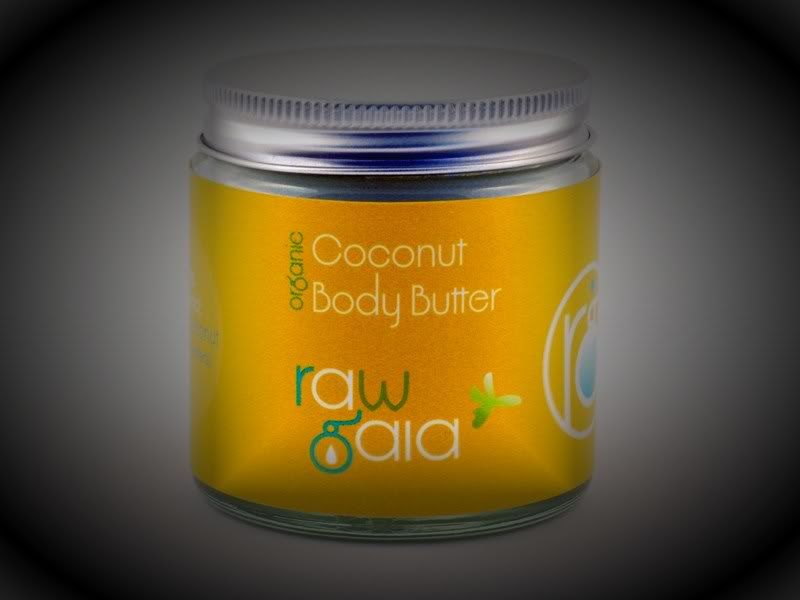 It is the goal of Raw Gaia to make your life problem free with the right face care, body care or baby care product when you join their long list of lovely customers. They provide a wide variety of unique products sure to meet the highest of standards.

Raw Gaia is the world's first range of living organic skin care products and organic beauty products, hand-made using only cold-pressed, organic, vegan, cruelty- and chemical-free ingredients. Their natural & organic skincare products have outstanding skin moisturising and uplifting qualities because they are absolutely pure, alive and made with the Earth's most nourishing and beautifying skin care ingredients, which are far more effective than any chemical or artificial moisturisers.

Through a special low temperature process, Raw Gaia's organic skin care products retain all the life energy, antioxidants, vitamins, minerals and essential fatty acids in the ingredients, which help to moisturise, heal and revitalize all kinds of skin.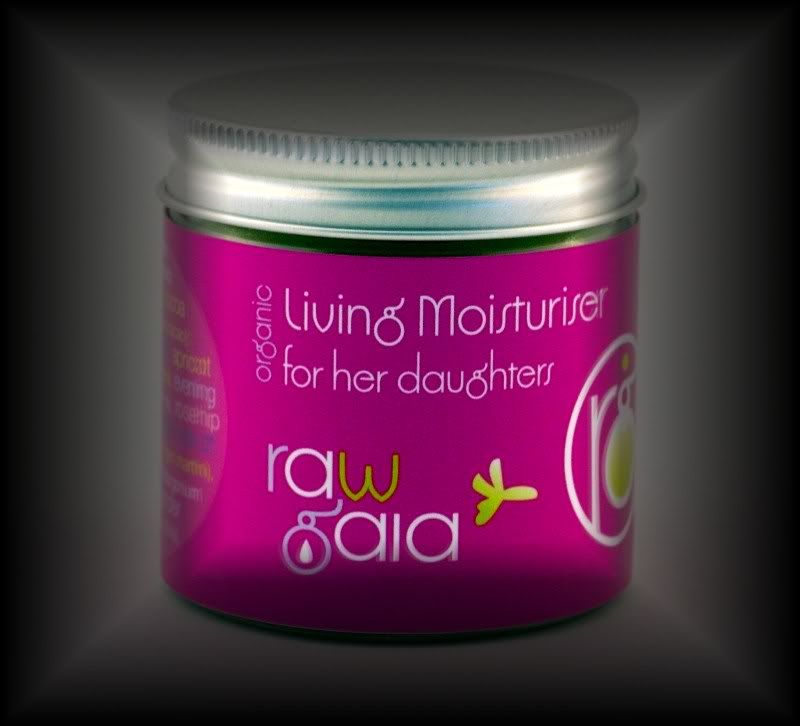 Raw Gaia is one of the most ethical companies you'll find anywhere in the world. All their ingredients are organic, vegan, cruelty-free and free from any chemicals. They have also adopted an unprecedented "ethical marketing" approach to beauty and aging. Raw Gaia customers love their organic skincare products and organic beauty products because of their living qualities and absolute, natural purity. Their products do feel different, they have a lovely texture, smell and they make you feel and look great. And, they are very affordable. You can't ask for more then that!

I want to encourage you to try Raw Gaia and experience the nourishment that only something as natural, alive and pure as the Earth can give. If you have been looking for a way to make a healthy change in your life than Raw Gaia will have the product or products to help you to do that!

Raw Gaia Superfoods

The Raw Gaia selection of Superfoods come vacuum packed and full of nutrient packed benefit. With altogether eight to choose from and packed in either 100g or 250g bags, they are the perfect top up for your skin care order and for your body's nutritional requirements. Research with your intuition to find one that you think will work for you, or try a selection.

Raw Gaia Moisturisers & Creams

Raw Gaia's range of moisturisers are made up of a combination of finely balanced, skin loving ingredients which combine to sooth, enliven, clear and love your skin, with outstanding properties that are close to nature. Raw Cacao Butter as the main ingredient is known for having the best moisturising benefits and ensures that all of them will smell divine.

Raw Gaia Face Packs

Raw Gaia has crafted three detox busting Face Packs which are pure indulgence for the skin. The Rhassoul Clay and Green Clay Pack are comprised solely of clay, reputed to draw out toxins from beneath the skins surface and the Raw Chocolate Face Pack, a favorite of many Raw Gaia Therapists not only cleanses deeply, but smells delicious.


Raw Gaia Cold-Pressed Oils

All of Raw Gaia's cold pressed oils are just that – 100% cold pressed oils, without any fillers, chemicals, mixes or additional junk and the extraction process is assuredly efficient and ethical. They come ready to use in 50 or 100ml bottles, clearly labelled and itching to be distributed on massage ready skin.



My personal favorite Raw Gaia product is the Cold Pressed, Organic Hemp Oil. It is an emollient which is non-greasy and works perfectly as a moisturizing compound with excellent moisture balancing properties. Using this oil is a great way to achieve soft, smooth and hydrated skin. Those of you who follow DJ6ual: An Irish Girl's Blog know that I am a strong advocate of legalizing the use of Hemp and all other Marijuana related products. The legalization of Hemp would do wonders for our Global Warming/Climate Change problems and Medical Marijuana would help many people with severe illnesses find relief from pain. I commend Raw Gaia for providing Hemp friendly products.

Watch this Interview with Lisa Lennon, director of Raw Gaia:
Fresh, organic skincare creates a more youthful, vibrant appearance. Vital nutrients, such as anti-oxidants, proteins, amino-acids, essential fatty acids, vitamins, minerals and carotenoids, sourced from vibrant fruits and vegetables, deliver the core building blocks to build healthier and more beautiful skin.
Win Your FREE GIFT
from DJ6ual and Raw Gaia
NOW by Leaving a COMMENT Below!
Please show Raw Gaia some LoVe on Twitter and Facebook!
Remember for Additional Entries you can share THIS CONTEST on Social Networking sites like Reddit, Dealspl.us, Facebook, FreeShiet, MySpace, Ping.fm, 2012Connect, Twitter, Digg, Care2, StumbleUpon, Newsvine, Buzzfeed, Blog Carnival, Bebo, FriendFeed, Blogger, Yigg, Delicious, FeedBurner, YouTube, Google Buzz, TheFreebiesSource, Yahoo Buzz, or even add a Backlink in your own Blog or on your Webpage!

Contest Rules:
1. Use a VALID e-mail address.
A. Winners will be contacted by e-mail three times before prize will be awarded to a different contestant.
B. E-Mail will be kept Private and will not be Shared or Sold.
2. NAME Field must be completed, but you do not have to use your real name or screenname. Winners will be contacted Privately by e-mail for mailing instructions.
3. Contest will be OPEN for an undetermined amount of time, unless otherwise noted. You will know the contest is closed when a message is added at the bottom of this page.
4. If you are viewing this contest on a blog other then DJ6ual: An Irish Girl's Blog please go to http://dj6ual.jigsy.com/blog to enter. You can use the "Search" Feature if you are having trouble finding the contest.
5. WEBSITE field can be ANYTHING you want, or you can leave it blank.
6. Winners are chosen at random. People who promote this contest may get additional entries improving their chances of winning. Please include a note about any promotion you might do in your comments below.
7. Contest comments are posted immediately unless a message stating otherwise appears. If you are having trouble posting a comment please clear your cache and refresh the page then try again.
8. There is no limit to how many items you can enter to win or to how many items you can be eligible to win at DJ6ual: An Irish Girl's Blog. Please feel free to enter all the giveaways on the site, new things are added all the time.
9. If the giveaway includes a products Facebook or Twitter page you may be required to "Like" or "Follow" it to be eligible to win. Please do your best to comply with this request if you enter.
10. If comments are not working, please clear your cache and try refreshing the page. Don't give up, without a comment, you cannot win!

Be sure to use the tools in your top right hand corner of this blog to share and promote this contest. Feel free to let us know you shared this contest with others in your comment below to add additional entries and strengthen your chances of winning! Remember for Additional Entries you can share THIS CONTEST on Social Networking sites like Reddit, Dealspl.us, Facebook, FreeShiet, MySpace, Ping.fm, 2012Connect, Twitter, Digg, Care2, StumbleUpon, Newsvine, Buzzfeed, Blog Carnival, Bebo, FriendFeed, Blogger, Yigg, Delicious, FeedBurner, YouTube, Google Buzz, TheFreebiesSource, Yahoo Buzz, or even add a Backlink in your own Blog or on your Webpage!
Don't Forget to
LEAVE A COMMENT
Below for Your Chance to
WIN a FREE GIFT!
Tags: Contest, Giveaway, Free Stuff, Freebies, Free, Freebie, Contests, Giveaways, Product Review, Review, hemp oil, hemp, medical marijuana, marijuana medical, legalizing marijuana, legal marijuana, marijuana legalization, hemp marijuana, marijuana laws, medicinal marijuana, marijuana, marijuana facts, marijuana recipes, Pot, Weed, hemp shop, hemp seed, what is hemp seed, seed hemp, hemp seeds, what are hemp seeds, seeds hemp, essential oil, aromatherapy, Raw Gaia, shea butter, natural for skin, natural oils, oils natural, natural essential, facial creams, natural and essential oils, facial masks, masks facial, cream for the face, cream for face, cream in face, cream in the face, cream on face, face to face cream, skin products, cream for the skin, a skin cream, products skin, products for the skin, cream for body, face cream, face creams, facial creams, creams for face, creams for the face, facial for face, cream moisturizer, moisturizer cream, moisturizer creams, essential oils, essential oils essential oils, essential oils and, for essential oils, the essential oils, acne treatment
I received one or more of the products mentioned above for free using Tomoson.com. Regardless, I only recommend products or services I use personally and believe will be good for my readers.