PSCPets Calming Formula for Dogs
Can Help CALM Your Dogs Anxiety!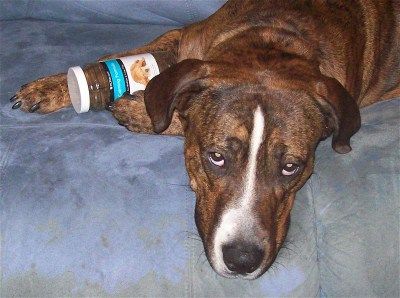 If our furry friends are stressed, hyper or anxious it can be a nightmare. Even worse it can be impossible to figure out how to fix the problem! It seems no matter how much we try to create a calming environment it is just never enough; this is when PSCPets Calming Formula for Dogs can help!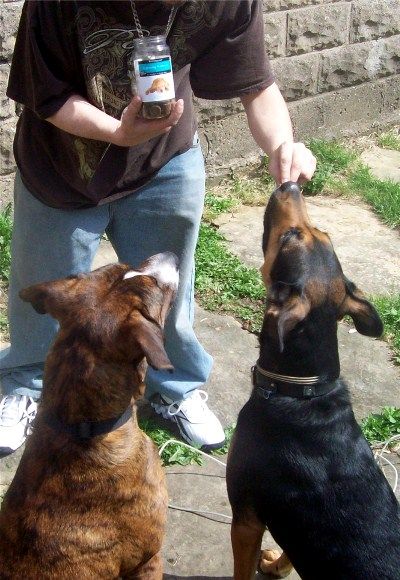 Our BIG dog, Sir Duke is a rescue dog. Adorable as he is, he came with a lot of issues. When we got him we had no idea just how bad his anxiety could get, especially when he was separated from his mom. We adopted his mom, Baby Blu, at the same time as Sir Duke, but she was badly injured and unable to spend every moment with her baby boy. This created a roller coaster of negative behavior on Sir Duke's part.
It took us what seemed like forever but we finally came up with the perfect formula to resolve most of Sir Duke's anxiety issues. It didn't take expensive dog trainers or painful torture devices either! Separation anxiety is not an easy fix, and it can be done with three little steps, some commitment, and love for your furry friend.
Here's how we did it. We started by turning Baby Blu's and our leaving the house and coming home into a really big deal for Sir Duke. Kinda like a really mini celebration! It gave Sir Duke a feeling of confidence in the fact that there would be a return eventually even though his mom and we might be leaving. The best remedy for separation anxiety is to get your dog used to the concept of leaving and coming back, over and over and over again.
Then, we started leaving for short periods of time. Usually just standing right outside or letting Baby Blu run around the yard a few minutes on her own. Gradually we increased the time we were away taking rides to the store or at least drives around the block. Eventually Sir Duke started to realize that both Baby Blu and we would eventually return.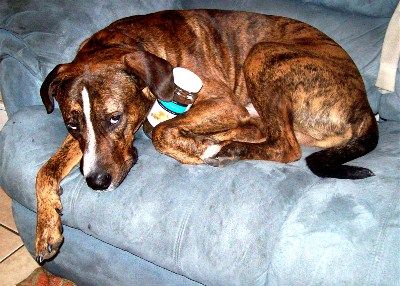 Next we found that regular exercise made a HUGE influence on Sir Duke's behavior. Getting your dog out doing something (going to the park, dog beach, running, playing fetch, taking walks, or even using dog toys together) and he'll be a lot calmer around the house. Also, keeping Sir Duke stocked up on chew toys, bones, treats both soothed him in our absence and gave him an outlet for excess energy. A tired dog is a relaxed and happy dog!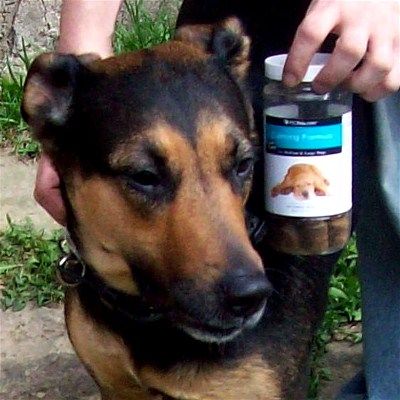 I will admit, and I didn't count this in the three steps, once we were at this point we did implement a little bit of training exercises. They were our own, we didn't pay for them, and we chose to use an uncommon language for our commands. The reason for the language choice was to avoid the possibility of a robber being able to calm Sir Duke in the future. So far, so good, but I don't think if you skipped this step it would make a huge difference.
Lastly we chose to use a natural calming supplement. There are many choices out there that will help you calm your pet, but you need to look for something you can TRUST, that is SAFE, and is AFFORDABLE. That is why we use PSCPets Calming Formula for Dogs which contains wholesome and trustworthy ingredients that help to promote relaxation and balanced behavior. I like being able to pronounce everything on the label, such as; Valerian Root, Ginger and Vitamin B1.
If you take your dog to the veterinarian they can prescribe an anti-depressant (aka Puppy Prozac or Clomicalm) that has been found to be effective when used in conjunction with desensitization techniques. Desensitization is a process designed to reduce the exaggerated responses (triggers) that cause severe anxiety. Through various desensitization processes, your dog's mind and body gets used to the triggers so that they no longer create the same involuntary anxiety reaction.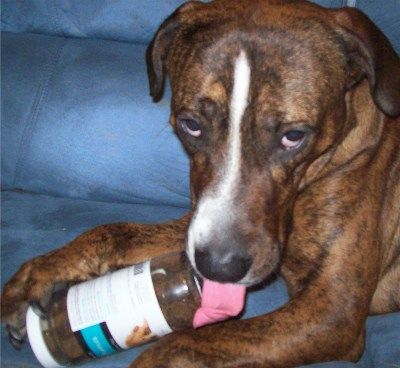 This sounds great on the surface, however, it is important to remember a few things if this is the way you choose to go. Trips to the vet are not cheap! We all love our pets, but why spend money on a veterinarian if you don't really need to? There is no guarantee that desensitization will work, or how long it will take. If you really want to do this for Fido, buy a book and do it at home, don't put your vet's kids through college!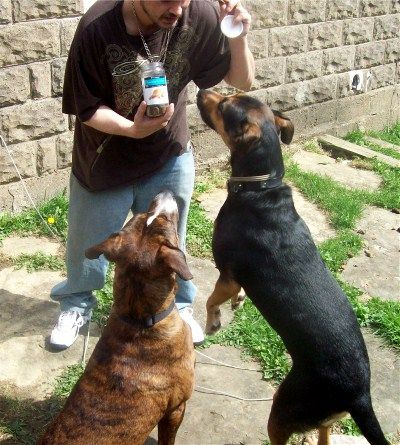 As far as Puppy Prozac goes, I am NOT an advocate for it. I don't like almost any Big Pharma drug whether it's for animals or humans! That said, many owners find that even a short time on these types of drugs really can help. I just think using a product like PSCPets Calming Formula for Dogs presents less potential for side effects and a much better result. Besides, in the long run you will save major bank!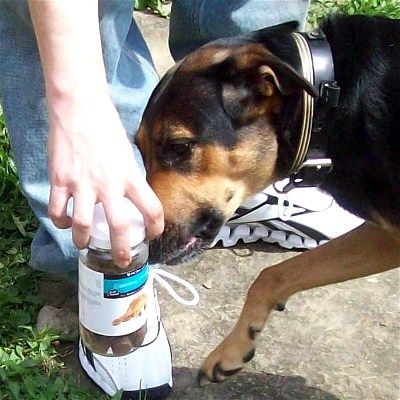 Sometimes dogs with severe anxiety can make owners feel overwhelmed, but taking a step-by-step approach to treating it WILL pay off, so try and be patient. PSCPets Calming Formula for Dogs is safe enough to be given every day for dogs that appear stressed or anxious on a daily basis from issues such as separation anxiety or a hyper nature in general; or it can be given during the occasional stressful event such as a trip to the vet, visitors, fireworks or kenneling. The best part is that this product comes in an easy to eat, liver and poultry flavored soft chew… this is more than a supplement, it's an awesome treat your dog will love!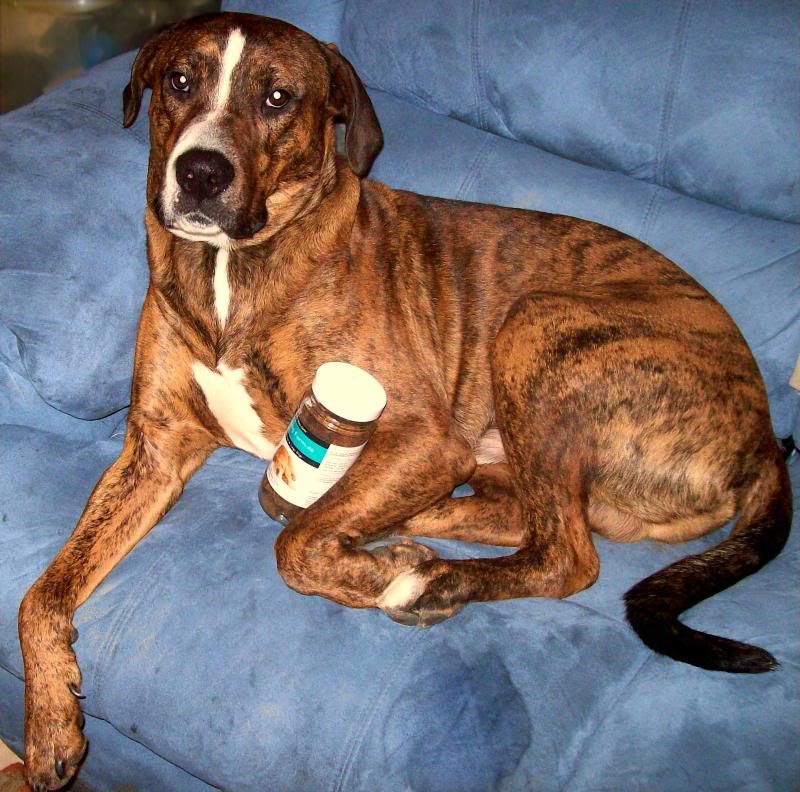 Sir Duke can't get enough! I think he would eat them all the time if we let him, anxious or not! Needless to say, Sir Duke is much better about being away from us and his mom now. Thanks in large part to PSCPets Calming Formula for Dogs.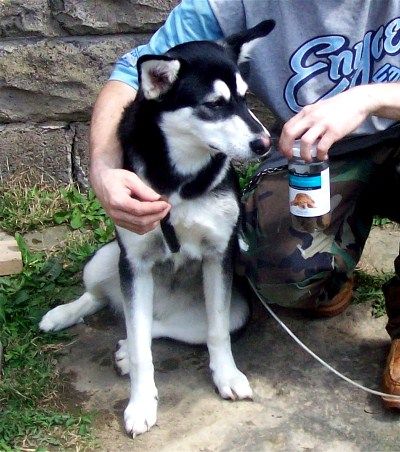 My grandson's dog Isha also uses PSCPets Calming Formula for Dogs. She has so much energy it's like have the energizer bunny in the house! I love it when she visits, but sometimes we all just want to sleep! Lol! Even though Isha is considerably smaller then Sir Duke they can both take PSCPets Calming Formula for Dogs and I don't have to worry because the bottle comes with clear instructions for dogs of all weights. I also love that ProbioticSmart.com offers the Calming Formula in a variety of sizes so I can buy in bulk for the house and small plastic bottles for the car.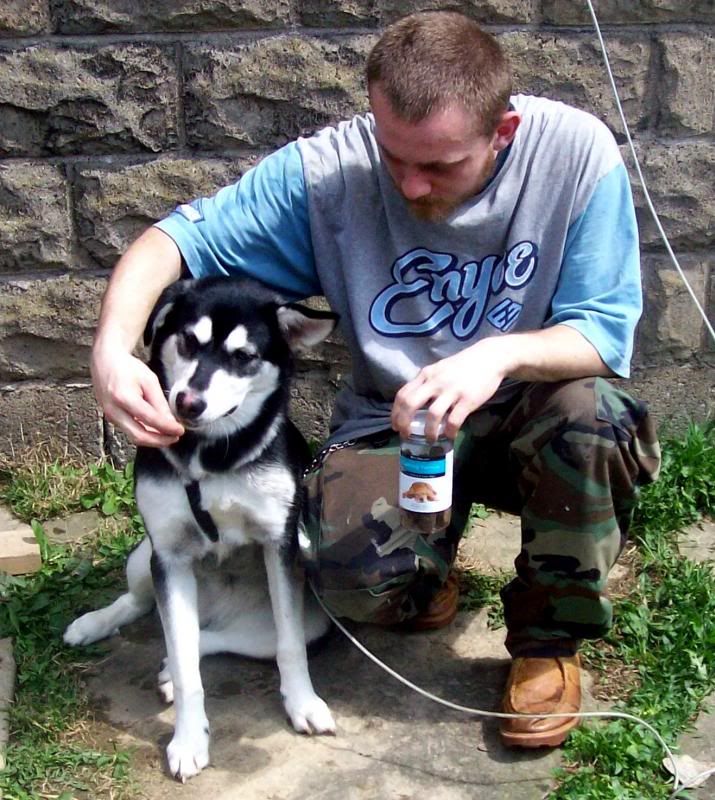 Isha is still a puppy, so like a baby, she will eat anything and everything. She does, however, play with her Calming Formula treat a little before chewing it up. Unlike Sir Duke who gobbles his down as quickly as he can! Baby Blu is pretty calm all the time, but on the rare occasion she has tried the PSCPets Calming Formula for Dogs she loves them too! Best of all they are a soft consistency that does not hurt Baby Blu's teeth due to her dental problems.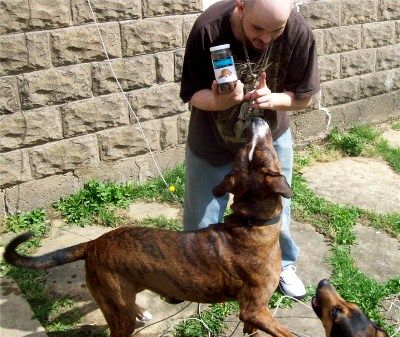 They defiantly work to calm Isha down at bedtime. I really don't think there is anything else out there, that is SAFE, that would do the same. I'm sure Sir Duke would recommend PSCPets Calming Formula for Dogs as well. He is happier and healthier with it in our lives. If you have a furry friend with anxiety issues please consider trying PSCPets Calming Formula for Dogs today!
Buy PSCPets Calming Formula for Dogs Today!
Available at PSCPets or Amazon or
DJ6ual's Recommended Products
dog anxiety, pets for, pet shop, pet stores, pet shop supplies, for your pet, blog for dogs, dogs medium, pets to love, find about pets, pets find, safe for pets, images for pets, dogs anxiety
pets for, pet shop, pet stores, pet shop supplies, for your pet, blog for dogs, dogs medium, pets to love, find about pets, pets find, safe for pets, images for pets, animal stores, pet shopping, vitamins e, dogs, training dogs, dogs training, dog problems, dog remedies, dogs remedies, remedies for dogs, cause of anxiety, what cause anxiety, cause anxiety, cause for anxiety, what is the cause of anxiety, anxiety cause, remedy for dogs, anxiety, about anxiety, what is anxiety, anxiety in, panic attacks, an anxiety attack, dog behavior, anxiety causes, how to train your dog, what is separation anxiety, stress or anxiety, stress & anxiety, anxiety stress, aggressive dog, dog aggression, dog scared, stress dog, dog stress, dog health problems, dogs health problems, learn about dogs, calming a dog, dog depression, dog advice, dog and separation anxiety, scared dogs, panting in dogs, fear in dogs, dog fear, aches and pains, dog symptoms, symptoms for dogs, symptoms in dogs, dogs symptoms, canine symptoms, swollen knee, sore knee, degenerative joint disease, look for dog, rheumatism, joint disease, aspirin for dogs, what to give dog for pain, what to give a dog for pain, painful hip, canine symptom, hip injuries, same for dogs
I received one or more of the products mentioned above for free using Tomoson.com. Regardless, I only recommend products or services I use personally and believe will be good for my readers.