Welcome to DJ6ual's entry into the Bewitching Book Tours for Aaron Powell's Sugar Baby... Please be sure to click the banner above to learn more about the author through giveaways, interviews, and more!

!!!WARNING!!!: The content of this interview, book/ebook, and blog entry is not suitable for children. Viewer discretion is advised!
Sugar Baby
We're all adults here. Let's have some fun.
by Aaron Powell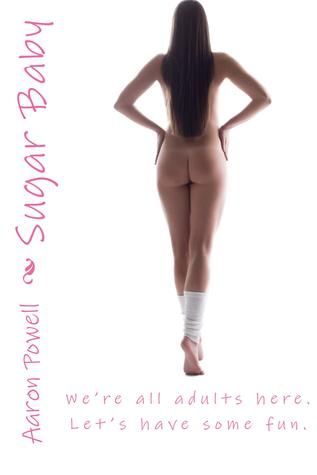 Some people have a large capacity to love.
When Kyle and Brittney find themselves looking for new ways to spice up their marital bed the idea of bringing in a "third" seems almost natural. With a few rules in place, an agreed upon candidate, and open-minds they settle on the idea of a Sugar Baby.
What is a Sugar Baby? She is a young woman who receives financial compensation and/or gifts in exchange for companionship, often including favors of the sexual nature.
It doesn't take long before Kyle and Brittney find themselves having deeper feelings for their "Sugar Baby" then they originally anticipated. Quite an unusual dilemma, for an unusual situation.
Read DJ6ual's Review of Sugar Baby on GoodReads!
A Candid Interview with Aaron Powell
the Author of the Erotica Novel Sugar Baby!
Aaron Powell is a very well-educated family man and a talented author. He proudly served as a Marine during Operation Iraqi Freedom and Operation Enduring Freedom. He has a bachelor of arts in criminal justice and another in business administration. He also minored in psychology.
Living near to Austin, Texas with his beautiful wife, Michelle, and adorable son, Luke, Aaron Powell uses his surroundings and pulls from his own personal experiences to create enthralling stories that will make you an addict! From the first words I read that danced off the page I was hooked! His writing is both to the point and deliciously detailed, allowing him to write for a wide variety of genres. Aaron Powell is the author of incredible books, such as; Sugar Baby, Scream, "Aye, Sir!", the Doomsday Diaries series, C-Town, and Benjamin.
With a growing audience, new stories at his fingertips, an incredible devotion to family, and a new baby on the way it's a wonder Aaron Powell ever gets any free time. Still, he enjoys reading, he is an active marksman, and he has taken time out of his busy schedule to provide us with the following impressive interview...
Enjoy!
DJ6ual: What inspired you to write Sugar Baby?
Aaron Powell: I've always been interested in the idea of a Sugar Baby. I had been hearing more and more about these web sites where business men hire college girls to hang out with. Initially it sounded like a form of prostitution, and that didn't excite me too much. Later I read an article in Playboy about an older married couple who hired a Sugar Baby. It was more than a sex thing. The husband and wife were interested in finding a person they could get comfortable with. They wanted someone to hang out with and share their love with. It's definitely taboo, and I thought, "Hey, there's a way better story here than this little magazine snippet portrays." I began to imagine what it would be like if my wife and I tried to meet a Sugar Baby. That's how the story was born.
DJ6ual: Who is your favorite character in Sugar Baby?
Aaron Powell: My favorite character is Hope. She's based on my real-life little sister. I was talking to her on the phone one day while I was in the middle of Sugar Baby. She asked me why I hadn't based a character on her yet because she knew that Grant in Doomsday Diaries is based on our brother. Well, I have a soft spot in my heart for my sister Hope. She's probably my biggest fan. So the character, Hope, was born. If you were wondering why there's nothing sexual about Hope in the story that's why. She's based on my sister and I'm not going there. Of course I just pissed her off because she's in the story and she's not allowed to read it ever :) Not to mention that my step-mother is a fanatical Christian who frowns on the content of my stories. Oh well, I can't please everyone.
DJ6ual: What is your favorite quote from Sugar Baby?
Aaron Powell: Earmuffs, children. My favorite line is when Kyle says, "Who's ready for this Marine cock?" I literally couldn't stop laughing when I first wrote that down because it's just so ridiculous. I used to say stuff like that to my wife all the time back in the day. It's kind of a power-trip for marines to dominate a woman and make them scream "ooh-rah!" as our dog tags are slapping them in the face and they're clawing our backs with their fingernails. Ahhh, memories.
DJ6ual: We know from your explicit detail that talking about sex doesn't embarrass you, so tell us what makes Aaron Powell blush?
Aaron Powell: When a woman reads one of my stories and leaves a review telling the world that she loves it.
DJ6ual: How does your lovely wife feel about the erotica stories you write?
Aaron Powell: She thinks that there's too much sex and not enough buildup of the romance beforehand. Men are from Mars and women are from Venus. I honestly don't think that my wife likes my books very much. Of course she would never tell me that. She enjoys thrillers and classic literature. When she was proofreading Sugar Baby she did comment on how well crafted she thought the characters were. I generally don't share my erotica stories with her anymore. Maybe it would be different if she thought someone else had written them.
DJ6ual: Would you ever let your kid(s) read your books? (If yes, at what age AND what if one day you have a girl?)
Aaron Powell: My books are for grownups. My little sisters are 16 and 21, and I wouldn't want them reading my erotica stories. The same will go for my own children, but I don't have to worry about that for a couple of years. Most of my stories include some kind of sexual content. To be perfectly honest I've lived a very sexual life, and I write what I know. If I do eventually have a daughter she will be free to read what she is interested in, but not before she's reached the age of 30.
DJ6ual: Now that you have written a book, and done extensive research, on Sugar Babys do you think prostitution should be legal?
Aaron Powell: When I think of prostitution I picture a man cruising the streets at 3 a.m. looking for hookers. There's nothing cool about that for either party involved. I don't think prostitution should be legal. It's just so impersonal and degrading. It's also very dangerous. Web sites like the one in my book are a better way. It allows people to feel each other out and become comfortable before deciding whether to meet in person. But I don't encourage prostitution. Even in my story I tried to point out how uncomfortable the three characters were with the business side of their relationship. I honestly don't believe that a man or woman should ever use their bodies as a means to make money. But I have to admit that as a young man I encouraged that by going to strip-clubs and watching porn. Hindsight is 20/20.
DJ6ual: What inspired you to become an author?
Aaron Powell: I literally just woke up one day with this idea in my head. I plowed through it in less than a week. The book was terrible. I feel bad for my editor. But it's in good shape now and it turned into a four-part Sci-Fi series that's doing pretty well called Doomsday Diaries.
DJ6ual: What is your favorite thing about writing?
Aaron Powell: It's an escape. Not that my life is horrible or anything. But I create this universe in my mind and I live there as the story plays out. It's wonderful, especially when I'm writing a story like Sugar Baby. Let's just say that I get myself pretty worked up with some of the juicy scenes.
DJ6ual: What is your least favorite thing about writing?
Aaron Powell: The problem with creating these stories is that I almost convince myself that they're real. They're better than real life—so vivid—so when my protagonist is feeling down or conflicted, it's often something that I'm feeling as well. When I was writing my story, Benjamin, I actually made myself depressed. It wasn't just that I feeling what my character was feeling, I was reliving childhood experiences. My wife was even worried about me. I became very introverted and flat. It's dangerous in a way. I'm throwing myself down the rabbit hole.
DJ6ual: What books are in your to read pile?
Aaron Powell: I've been binging on philosophy. Anything Socrates or Plato. I'm also reading a lot of history lately. My favorite is military history. Other than that, I've been meaning to read more Albert Camus and I really need to get to The Iliad and The Odyssey. Oh yeah, and the second installment by Cristiane Serruya, Trust: Betrayed. My wife and I just love her.
DJ6ual: What can readers expect from you in the future?
Aaron Powell: Oh, I feel like I'm just getting warmed up. All I want to do is write. But it seems like the more I want to write, the more life gets in the way. Life is funny like that. I'm always trying to bring more emotion. I want to do more romance. I like to show female readers what it's like to be in a man's head. I've been writing some short stories that focus more on the emotions than the sex. I just finished up one story called Voluntary, and another called The Girl from Reading Center. I created the female characters as a representation of two very real women whom I dated when I was younger. I had to tap into those old feelings of young love to capture that passion. My head is all screwed up now, LOL. I feel like I had an imaginary affair.
DJ6ual: Which one of your books is your absolute favorite, and why?
Aaron Powell: The story that I'm most proud of writing is Benjamin. It's very much based on my childhood. All of those characters are real people that I encountered as a young man. Of course, I twisted things around a bit as a way to set things right for Benjamin and make a compelling story. But I hope that someone who was hurting like I was will read that book and it will give them hope.
DJ6ual: Your avid readers know that you like to recycle your characters by re-using them in multiple books. Will we be seeing characters from Sugar Baby again soon?
Aaron Powell: A couple of readers have contacted me insisting that I write a sequel to Sugar Baby. A particular young lady on Goodreads has asked me to do a sequel that focuses more on Brittney. She said that she identified more with Britt, and that I didn't fully bring her out in the story. It's always interesting to see how readers perceive my stories. I wasn't really planning on doing a sequel and I'm still not sure I will, but I've already written some short stories based on Kyle and Britt so hopefully that will be a good fix.
DJ6ual: What has the reaction been from the real life people that some of your characters are based on?
Aaron Powell: Most of my characters are based on real life people. Not all of the real life people are aware of it though. My old marine buddies think it's pretty cool to have fictional characters based on them, but they weren't quite as excited about it as I'd hoped. Marines mostly read muscle mags and smut. Of course I'm kidding, that's just a generalization. There are plenty of military personnel who enjoy reading. Look at me!
I did write about an old girlfriend in C-Town. She found me on Facebook and sent me a message voicing her disappointment in the way I portrayed her. I went back and read the part she was talking about and eventually changed it. I realized that what I wrote wasn't being received how I'd intended it. If you want to read more about her character check out The Girl from Reading Center.
DJ6ual: Do you prefer blondes, brunettes, or redheads?
Aaron Powell: Wow. That depends, is my wife going to read this and get jealous? I hope so. Jealousy always leads to sex. It's how she punishes me. Why pick just one when I can have all three? I like real blondes. But there's something sexy about brunettes too. Redheads are probably the naughtiest. They're so… deceptive. I don't think I necessarily prefer one or the other. There's much more to my tastes than hair color.
DJ6ual: Are you a Republican, Democrat, or Independent?
Aaron Powell: I don't think of myself as either of the three. I think the problem is that these are just labels—yet another way for Americans to separate themselves and fight like immature children. Look at our Congress. For the love of GOD, where do these idiots come from?! I prefer the humanistic approach. A little bit of logic and common sense is better for society than spoiled politicians who have forgotten that they are public servants. Let's be real, folks—politicians serve the rich businesses who fund their campaigns.
Read DJ6ual's Review of Sugar Baby on GoodReads!
I HIGHLY RECOMMEND Sugar Baby, and ALL of Arron Powell's books. If you are not familiar with his work, and you like erotic literature, this is a great book to start with. Please take the time to check out all of the wonderful stories Aaron Powell has to offer!
You can find Arron Powell on: Facebook
You can find Arron Powell on: GoodReads
You can find Arron Powell on: Amazon
You can find Arron Powell on: Webpage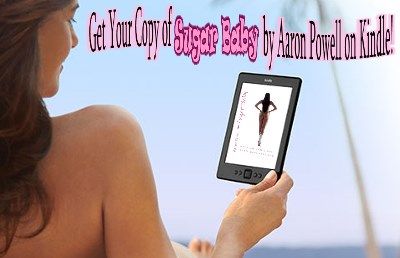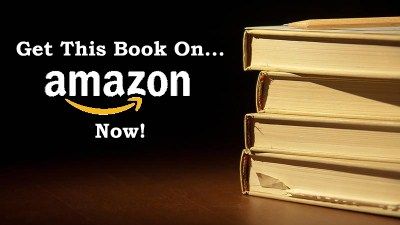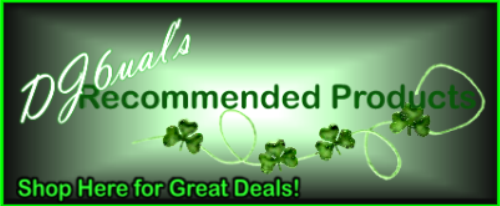 Read DJ6ual's Review of Sugar Baby on GoodReads!